When buying any used camper we always recommend taking along a damp meter these are cheaply available from Ebay at £6 and simple to use and can save you a lot of money and act as a bargaining tool.
Try everything electrical you can, ask about heating and water systems, and decide if its been lucky enough to enjoy winter storage out of the elements or has been damaged in the past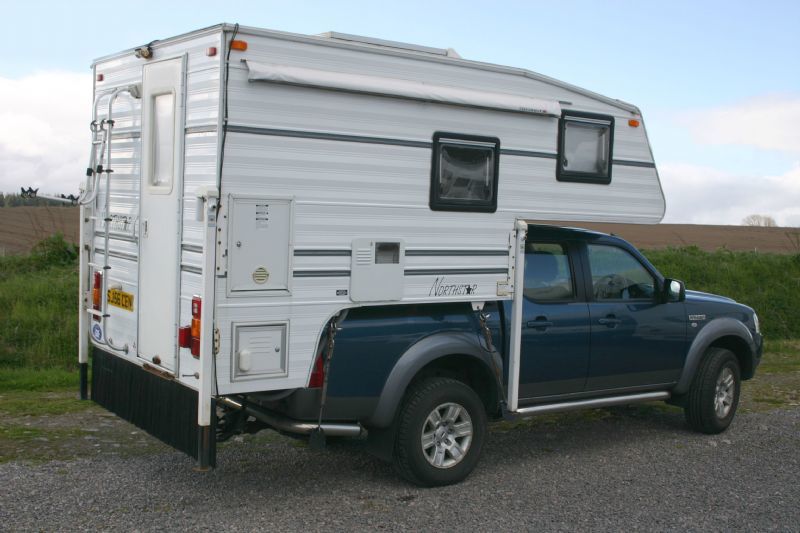 Spares & advice; Greg Holman at Niche marketing Manby Lincolnshire; 01507 327172
Bodywork;
Nose cone seal (sleeping overcab area) can perish over time allowing the weather in,
wooden base underside, get underneath and take a look, scuffs and scrapes are OK chunks missing and holes of any sort need checking in more detail
Refrigerator;
fridge works on 3 Way gas/240 & 12v, ask to see it working on all three.
Fixings;
tie down points integrity, walk around and look for corrosion of the metal components, and condition of surrounding bodywork,
Boiler servicing;
anode in boiler is sacrificial feature (Corrosion device) ask if ever changed (sometimes under warranty)
Legs;
Usually powered on Northstar, a hand held remote control on long lead plug in beside leisure battery, these can get dropped over time and damaged inside, also cable itself can get pulled taut and loosen wires in multi-pin plug on each end, replacements are available from States but pricey, good news is most computer hardware specialists locally may be able to repair as same as networking cables
also check four legs work without binding if camper been bumped into in past during loading
Heating and water;
water pump
On-board gas;
ideally it will benefit from a professional going over all the gas components, has it ever been a problem or indeed been examined?
Electrical;
has the 240 Volt system ever been checked or failed in use ?
got something to add ? either post below as usual, or mail me it for inclusion in print-off Richard