2005 Mitsubishi L200 Single Cab 4x2
Unknown Demountable
---
Posts: 65
Joined: October 5th, 2017, 10:01 am
I believe the "cantilever" rule goes something like; .6 of the distance between the center of the front and back wheels is allowable. However I would think if you are carrying all your gas/waste/freshwater and possible fridge that far back it could be an issue?
---
I've just spotted this Ford Ranger Super cab & Tischer Trail 260 on page 641 of the sales thread. I'am sure on paper this is an exact match weight wise/over hang but it doesn't look quite right. I'am sure there a couple of members with this set-up, maybe they could comment?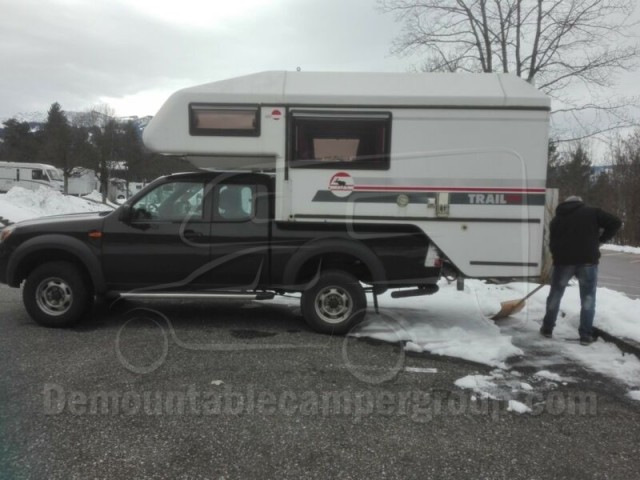 Mike
Last edited by
mjb666
on February 1st, 2019, 1:31 pm, edited 1 time in total.
2005 Mitsubishi L200 Single Cab 4x2
Unknown Demountable
---
I agree Mike, it doesn't look quite right to me either, we did consider getting the 260 ourselves but went with the 240 in the end.
---
Steve

Have you got any 'sideways' on picture's of your rig that you can post? I'm not sure but have you got a Toyota Hilux extra cab with your Tischer 240 Trail?

Mike.
2005 Mitsubishi L200 Single Cab 4x2
Unknown Demountable
---
Correct, except that the truck is an Isuzu.
---
Posts: 29
Joined: May 27th, 2018, 9:47 pm
---
Hi Silversprinter
I don't imagine Steve means it's only an Isuzu. Just that i had guessed/tried to remember and thought Toyota Hilux.
I run an Isuzu Yukon Extended cab as well as my Mitsubishi L200.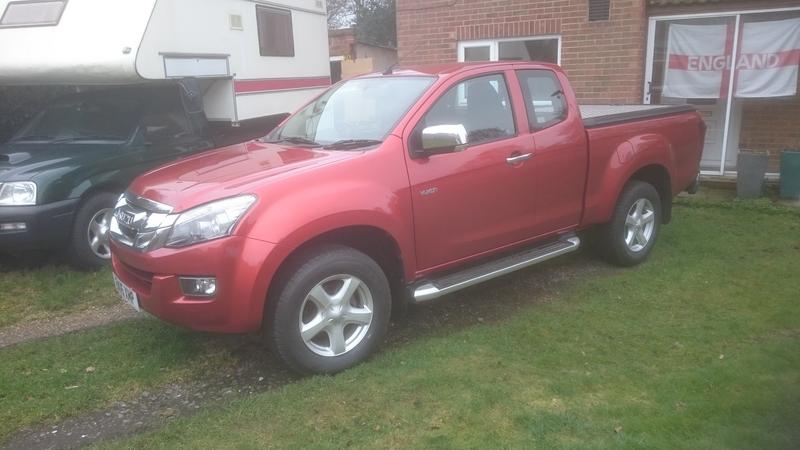 Hence my question about a Tischer 240 or 260?
My quandry is that i would have to sell the L200/De-mountable to fund a Tischer for the Isuzu, not in itself a problem, but the sale wouldn't return enough money to justify selling the combi. Hence i've owned it for eight years.
Mke
2005 Mitsubishi L200 Single Cab 4x2
Unknown Demountable
---
Silversprinter

wrote:

↑

January 31st, 2019, 7:25 pm

Isuzu not to your liking then? (i quite like the look of those myself)
It is the only pickup that I've ever owned so I've got nothing else to compare it to but I'm very happy with it.
---
Is this Northstar on page 659 on the sales thread a 750DL designed for an Extra cab?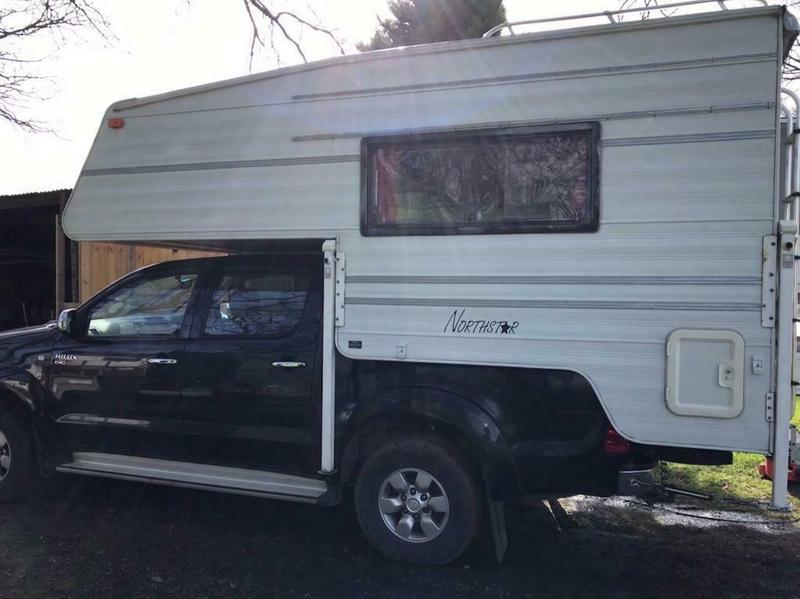 With the tailgate down, it does look too far back.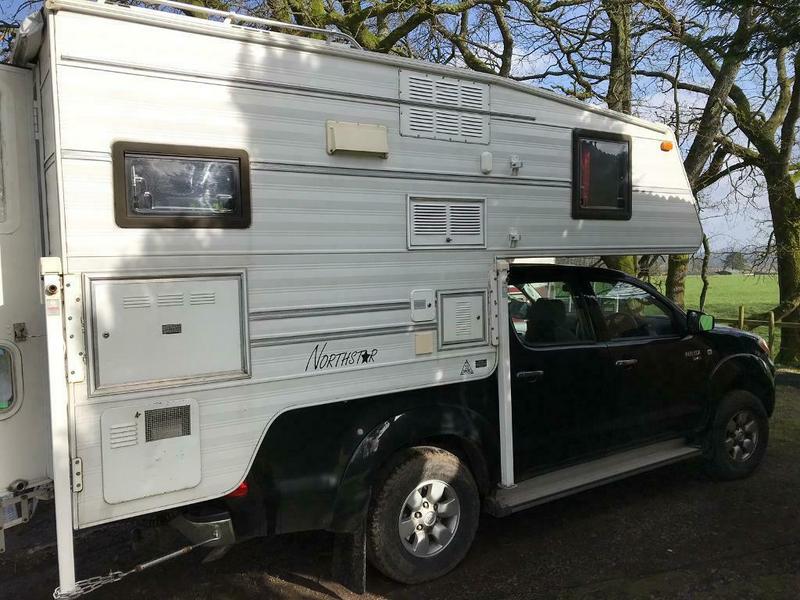 Plus i have not seen a de-mountable rear fixing this far back or such a flat angle.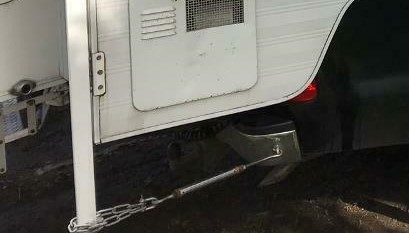 I wonder if any Forum member can comment or correct me & say this is ok/safe?
Mike
PS. I'am NOT trying to ruin a 'Sale' but hoping potential owners look into everything before buying & later regretting it. Some people have been known to buy before even a viewing!
2005 Mitsubishi L200 Single Cab 4x2
Unknown Demountable
---