I decided that I want to travel, in my retirement, as far as I can go and for as long as I want. So to do this, I wanted an Expedition Camper and although I could have bought one, I decided that part of the journey was to build my own.
Decision No 1 - What vehicle? I will only summarise here for brevity - Land Rover was the only vehicle that I could modify significantly. The 130 is the longest wheelbase with a 3.5 Ton Gross Weight.
Decision No 2 - Modifications? No electronics - so 300 Tdi engine. Increase power, so fitted an Alisport intercooler, which increases the bhp to 150, Suspension - to reduce body roll, double shocks in V design on the rear with Spring and Spring helpers, Chassis - extend by 2 foot to fit a Luton body on. (250 kg luton and Land Rover 2000 kg modified). Widen cab by 200mm each side to help streamline for back and give more room in cab. Lengthen cab and lower cab to allow for better seats that adjust up and down and heated. Had to do major body modifications - you will see a roof from a landrover 90 being split and widened as well as used for the extra length.
Decision 3 - Habitation ? Buy a luton aluminium body and cut down to size to fit on flatbed. Double bed over cab. Max height 3m when on Land Rover. Living area and flatbed - 3m by 2.3m
Decision 4 - Resources - two extra 55l fuel tanks so can maximize to 180 litres - 40 gallons. At 25 mpg gives a range of 1000 miles - 700 miles over rough slow ground. Fresh water 120 litres. (Max weight 300 kg if fully loaded)
Decision 5 - Power - decision only carry diesel and battery with hookup. - 5 x 100ah batteries (125 kg) - 2 alternators - 120 amp leisure battery alternator, using a Sterling alternator to battery charger. 3kw inverter charger with 9kw peak. 1.5kw 30 litre water heater with a 4 stage dimmer to allow reduced drain when on batteries only. The principal is to heat water on the go from second alternator arriving with 30 litres of hot water or site hookup. 2 x 100 watt flat flexible solar panels.
Totals: Max allowable legal weight is 3500 kg
This assumes fully loaded. Normally, this would be 250 kg less. Fully loaded is for long journeys eg across desert - where you wont be weighed. The 130 can also tow a trailer of up to 3500 kg. (Bit much to ask)
Defender 130 flatbed - 2000 kg
Luton Body - 250 kg
Fuel if full - 180 kg
Water (30 litres hot) - 150 kg
Batteries 6 with car - 150 kg
Fitting Out - 170 kg
Total 2900 kg
Payload for people and luggage and other is 600 kg
Enough rambles here are some photos to give an idea.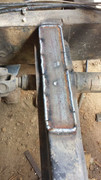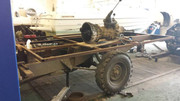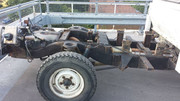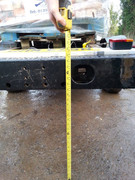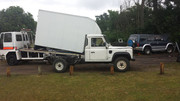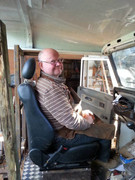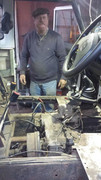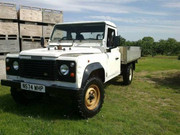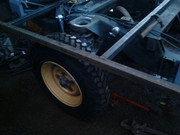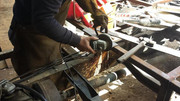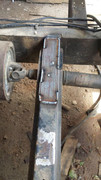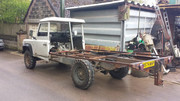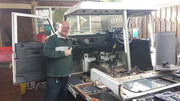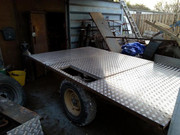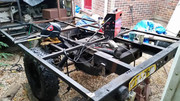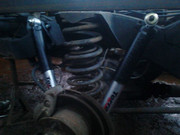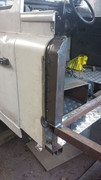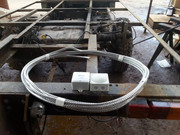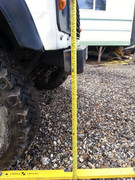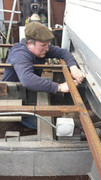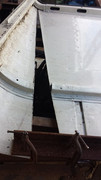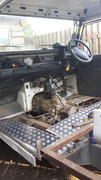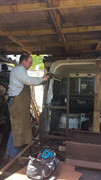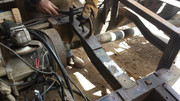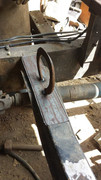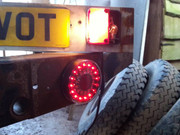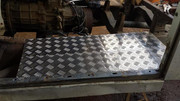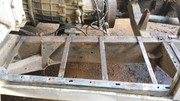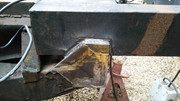 [url=
http://postimg.cc/image/hakilnf2z/
]