Hi everyone,
We have become proud new owners of a Northstar 700DL which we will be putting on top of our Ford Ranger.
We are new to demountables but have had a 1982 VW T25 camper for several years. I was thinking of upgrading to a demountable for some time and when the old camper suffered a terminal illness while on the back of a big yellow taxi after I managed to burn the clutch out on the beach at Abersoch I decided to go for it.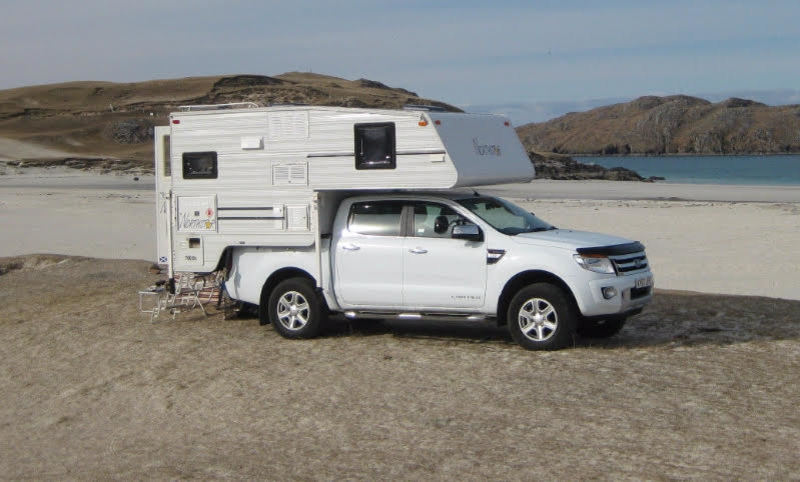 Why did I want a demountable?
1. I wanted something bigger than the old camper with a built in toilet (to avoid the middle of the night trek after a few beers).
2. I wanted a fixed bed
3. I wanted something that would have a tow bar for my sailing dinghies
4. I didn't want to drag our holiday home about with us while I'm away
5. My wife wanted to be able to use the vehicle while I am sailing. The old camper was too much trouble to move once it had been leveled up, the pop top popped, the awning set up and the gas & electricity set up and she complained about being stuck on site.
6. The vehicle needs to be my daily drive and robust enough to stand up to an active life dragging boats and transporting our dogs.
As you can see, the Northstar demountable ticks all the boxes and after a few months of research followed by search and bidding we think we have found our ideal mobile home.
Now we are just waiting for a bit of decent weather early in the new year and we will be off for our shakedown weekend. If all goes well I will hopefully convince Black Countrywoman that a trip to northern France in July to coincide with the Tour de France visiting Normandy would be a good idea.