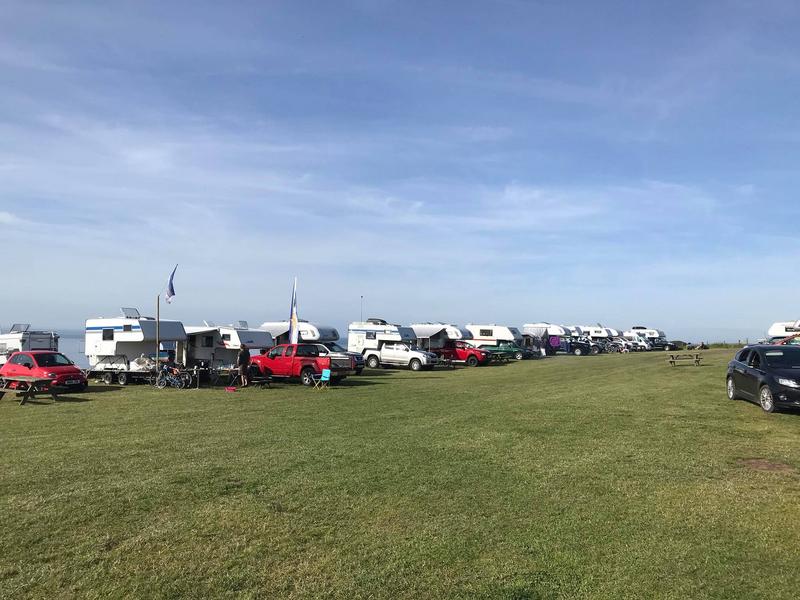 https://www.yorkhousecaravanpark.co.uk/
This years event is now confirmed & is at the York House Caravan Park just outside Whitby.
So as per our last 4 annual events, you ring the site & please mention The Demountable Camper Group so the owners will then know to put us all together.
For those thinking about the demountable concept. This is the only time in the year when you'll get to see pretty much every available model in the UK. With the added bonus of being able to chat to owners.
The rates vary a little so please see a copy of their email to me for clarification on rates.
The price for Friday the 21st June and Saturday the 22nd June will be £20.00 per night per unit plus £1.00 per night electric then on the 23rd June the price drops to £12.00 per night plus £1.00 electric until the 27th June please note any awnings will be £4.00 per night and any dogs will be £2.00 per night please note weekends will be a 2 night minimum sorry we do not allow fires on site, if you or your members would like to book a pitch please inform them to let us know they are part of the demountable camping group to allow us to keep you together,
Regards
Yorkhouse
I can't formally invite everybody in the group due to your own privacy settings. If your not on the list & wish to attend, then please comment below after you've made your booking with the site.
Please comment below when you've booked so that I can update the list of confirmed bookings.
Folks booked to attend:
1. mjb666 - Mike & Wendy
2. peaky - Andy & Gilly
3. Nige Hogg & Lisa
4. Steve & Michele
5. Graham & Roxy
6. FinAde - Fiona & Adrian
7. Nolan (NSR Leisure)
8. Mike & Liz
9. Gareth & Sophie
10. Carl & Kate
11. Ashley & Kim
12. Quenton & Joan
13. kernowjon - Jon & Sandra plus Bertie the hound
14. Christopher & partner?
15. wonkywheel - Mark
16. SteveG