At Branscombe last Month Poppie took some measurements off our existing furniture covers
went away and produced this complete set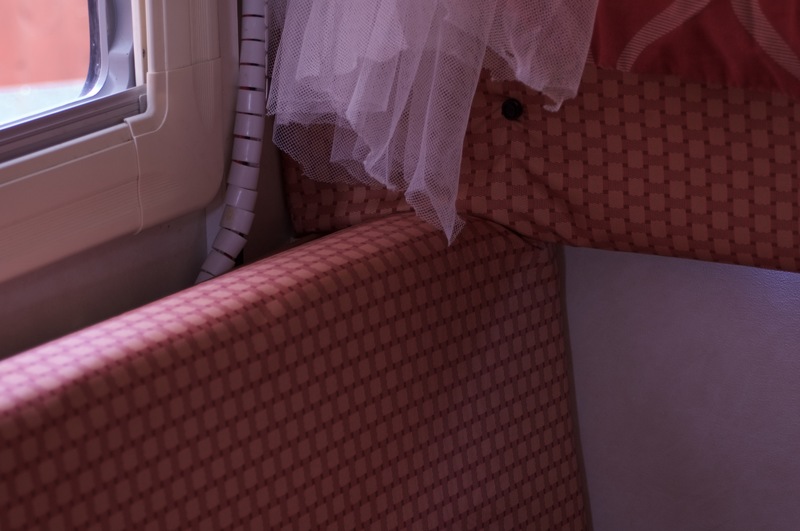 Nearside seat cover and a bit of the bed front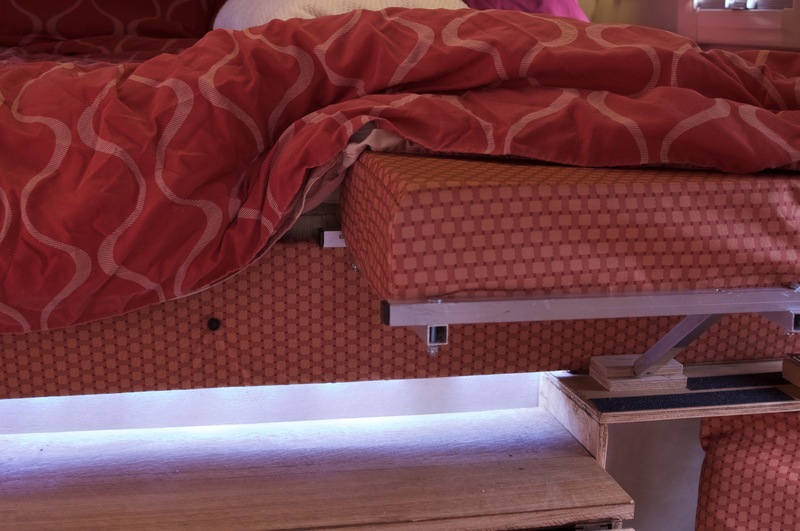 this is my new idea for North-South sleeper as in a mattress extension for my feet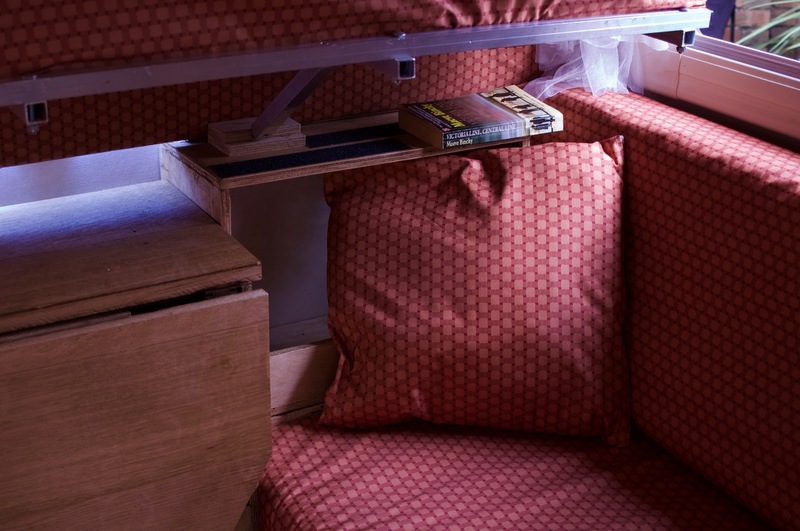 Offside seat & back cushion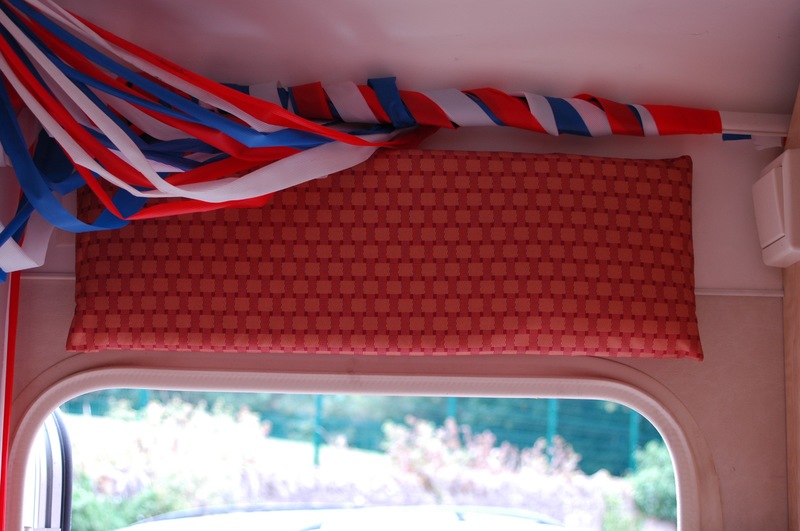 Over the door where you bash your head!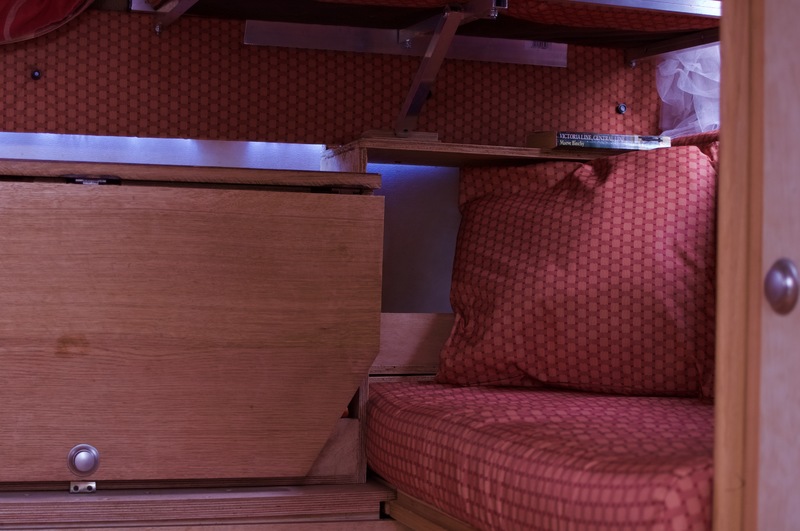 Offside seat detail and bed front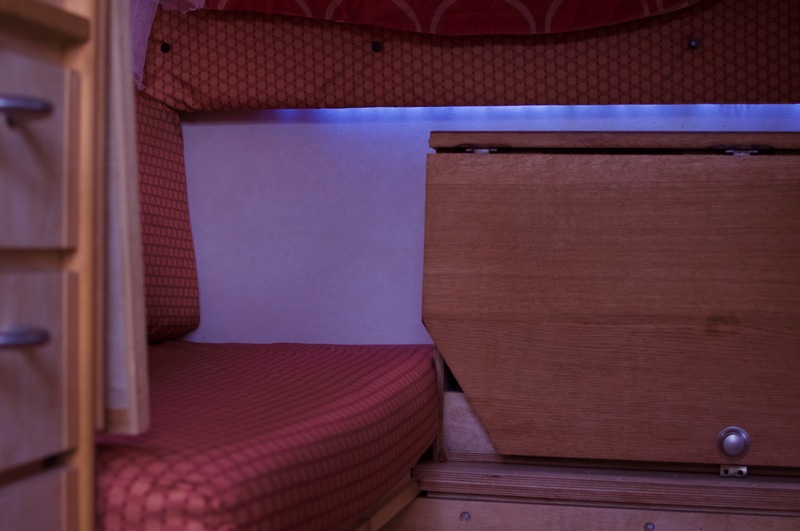 Nearside seating and bed front (with LED strip behind)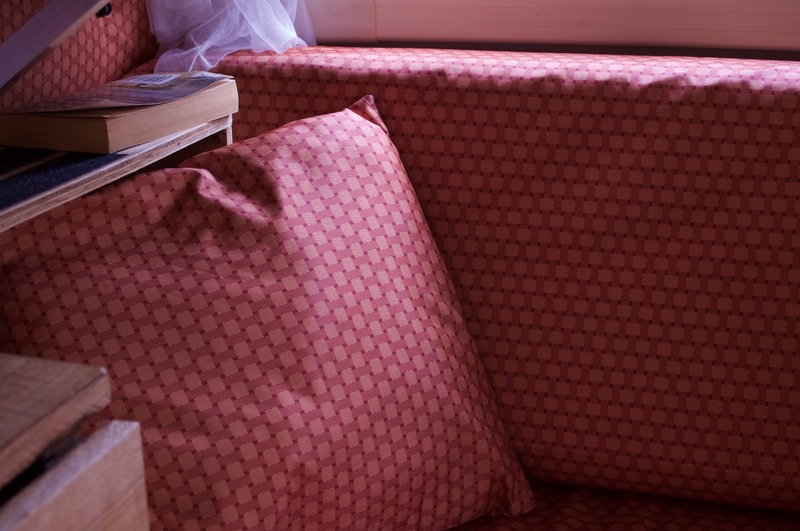 Offside seating
Bed front rail and foot cushion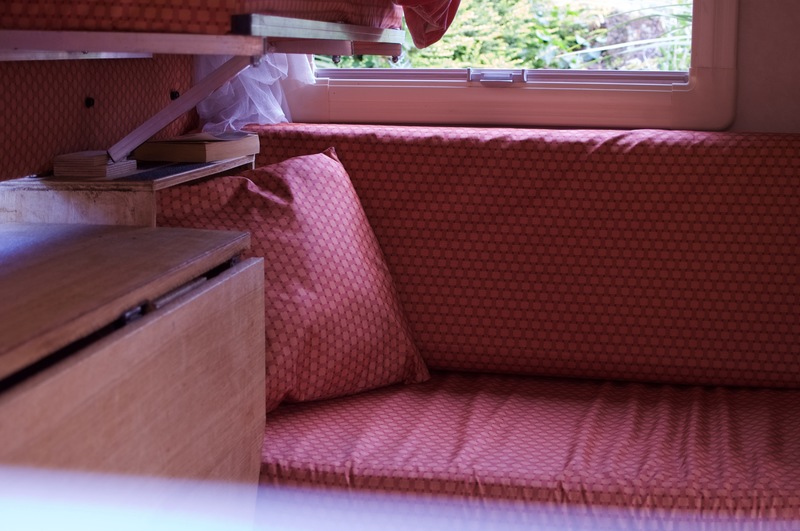 Seating with handy cushion cover too.
All of this means Poppie actually has a full set of SKarosser patterns on hand, these were made up from measurements and sent out to us and fit and feel great, no more sliding about on tucked in seat covers...
For those on Facebook,
here
or mail me for details