---
Last picture looks very snug Willy, where was that taken? and how cold)
Rob
---
Posts: 2240
Joined: November 18th, 2014, 7:21 pm
Location: gotham Nottingham
what sort of temperatures are those insulated to cope with does anyone know?
---
the snowy Picture was taken in Victoria Northern Spain. Not too cold a few degrees below, we have been colder as low as about -8 or 9.
The bimobil cabin is designed for extremely low temps I believe, all water and waste is within the insulated cabin. We have never felt cold inside, we do have diesel heating but to be honest we turn it off at night as we get too warm.
I will post some internal shots when I get around to taking some.
---
Site Admin
Posts: 13153
Joined: September 8th, 2013, 3:30 pm
Location: Tooooo far from the coast!
Actually I'd like to see those too please, what are the cooking facilities like in that too, if you have an oven
(and apparently everybody but me and Finade do now)



I'd like to see that especially please
---
Hi all,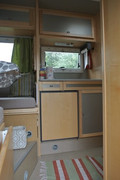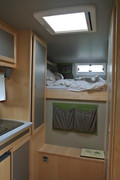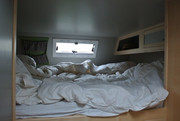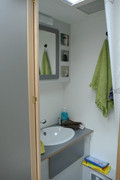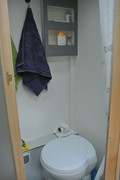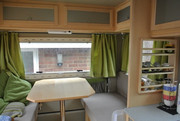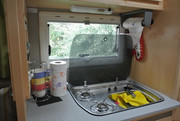 You will get an idea of the layout, note the huge bed with the added bonus of an excuse to climb over the wife when I get in and out!
As for cooking, we just have the two burner hob, we thought about an oven but they take up lost of space and gas, also make the inside very hot in the summer, so we have a cadac which I have so far done pizza and roast chicken in. Also we use a "double skillet" which does fantastic baked potatoes and stews etc. So so far we have not missed the oven.
I am glad to say the internal layout works very well for us, the seating area makes up into a bed should we need it and the bathroom/shower area is big enough, the shower works well too.
any questions, feel free to ask.
---