Site Admin
Posts: 12024
Joined: September 8th, 2013, 3:30 pm
Location: Tooooo far from the coast!
---
---
---
Heres a nice one, spotted at the Bristol Balloon Fiesta.
A 24 year old rebuilt and customised Knaus. The legs are built in and hidden when retracted and the finish inside and out is all of an extremely high standard. It's fitted with a north south bed and all mod cons . Only fits the L200 though as thats the only truck with removable wheel arches as the camper is a very snug fit. One snag which has been elegantly overcome is that the filler cap on the latest dual cab L200 ends up behind the demountable bodywork, so an auxiliary fuel cap and hose has been fitted farther forward and is removable when the truck only is used.
Forum details given.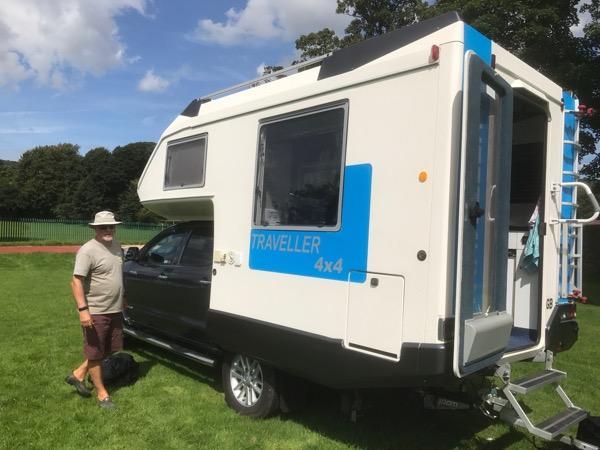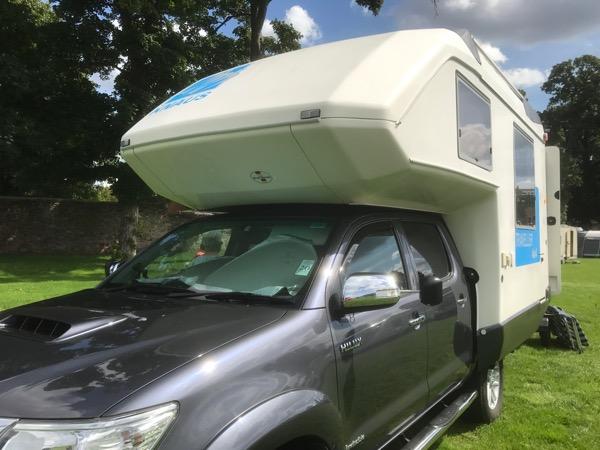 Nissan D40 KingCab
Apallo Demountable
Weston-Super-Mare
---
---
---
---
---
---
---