Just spotted this ad on E-Bay for the latest Northstar De-mountable, it appears to be at an outdoor living show?

Recently Alleycat had two De-mountable's for sale, i did e-mail them to ask for more info but now Niche seem to be pushing 2018 model's for sale.
I just wondered if any Forum member has been to visit in the last couple of months and can shine some light on the Northstar importer situation?
I believe both companies are Forum members & thus, can respond openly.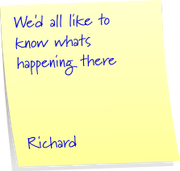 I do like their North/South bed layout.