After months and months of flitting between a campervan, expedition vehicle or demountable I eventually settled on a demountable. Due to a change in circumstances, I had to pretty much half my 15k budget. I had initially thought I'd get a suitable pickup and then eventually a demountable when funds allowed. After months of searching I couldn't really find anything (how rare are supercabs?!), until I spotted a Ford Ranger and Suntrekker combo on eBay. (Maybe someone here recognises it?) I only really wanted the truck as it ticked all the boxes - supercab, airbag suspension and a custom loadbed specifically designed for carrying campers. The camper is quite basic compared to what I was after but the seller was reluctant to split. I bit the bullet and went for them both, thinking I could always get a years use out of it and then sell for something a little bigger and more luxurious.
I'd never actually seen a demountable before and upon getting the Suntrekker home, I'm starting to think a "full size" option such as a Northstar would be a tad too big / heavy for long term use on the truck. The bonus of the Suntrekker is as well as the lower weight, there's still room down the sides of the truck that can be used for additional storage. The downside is no separate toilet / washroom. This is fine for when I'm on my own as I can always use the porta potti in the camper, but if I go away with the Mrs we have to pitch up a toilet tent - we're obviously not that close yet!
Not too much of a problem, but it sort of limits our wild camping opportunities which is a shame. I've bought a 12V shower and collapsable bucket which is a rough and ready solution, but gives the chance for a shower if we're wilding for a few days, or in between sites.
2003 Ford Ranger 2.5TD Super Cab
Airbag suspension
Custom loadbed with aluminium dropsides
Uprated Osram headlights
Bravo snorkel
Heavy duty Varta battery with split charge system to charge leisure batteries
LED reversing lights that can also be switched on permanently
Cooper Discoverer STT tyres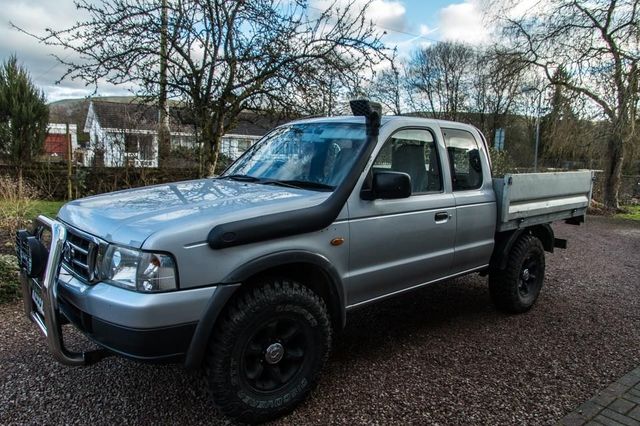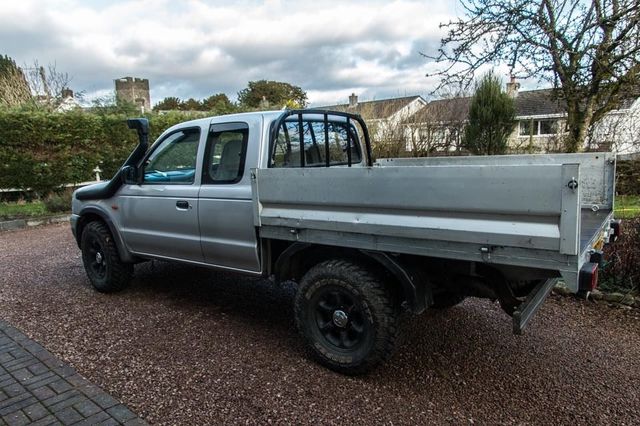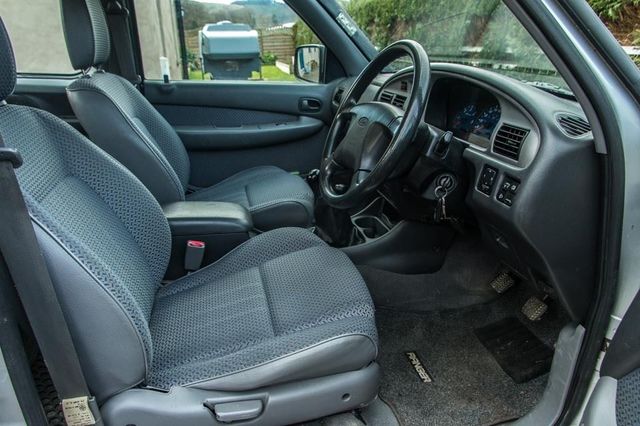 Suntrekker Camper
Compressor fridge
Eberspacher D3 heater
2x 110Ah leisure batteries
1x 75W solar panel
3 burner hob and grill
2 sofas transforming into a double bed
A single bed that slides out from the overcab space
LED lights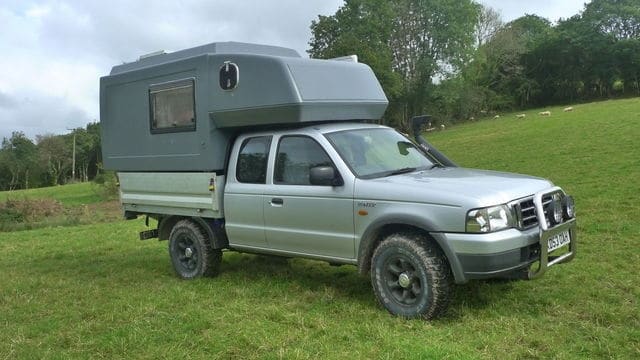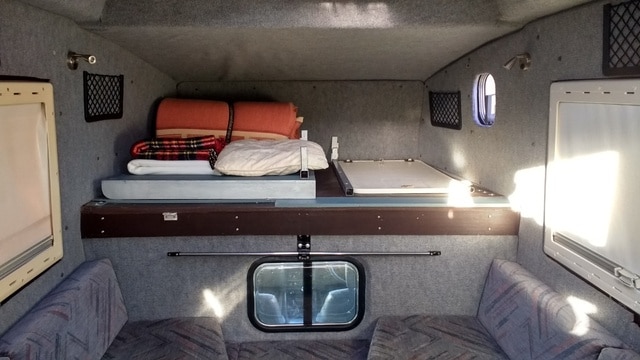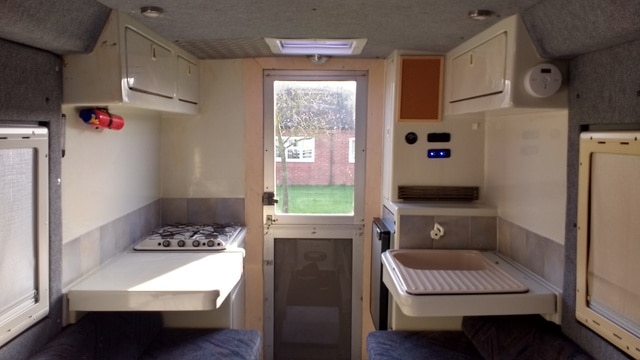 I gave it a good clean and then set about some small jobs. First off was some sort of covering for the skylights and door window. They're a lot more effective than the photos suggest!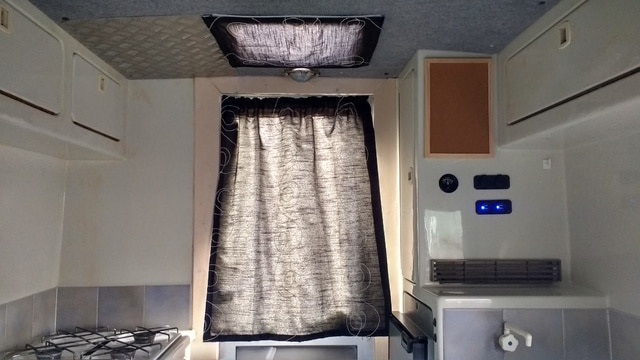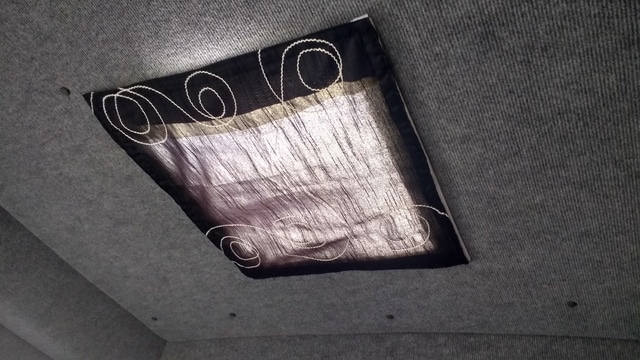 A friend was having a new carpet fitted and had some spare so I took it to lay down on the area above the cab. The table and storage boxes will be getting moved around regularly so it'll save scratching the floor. Ties in pretty well!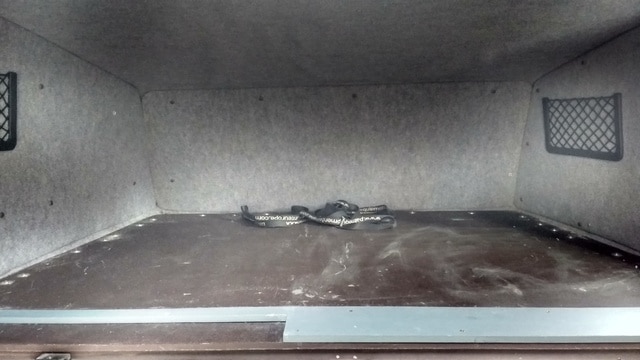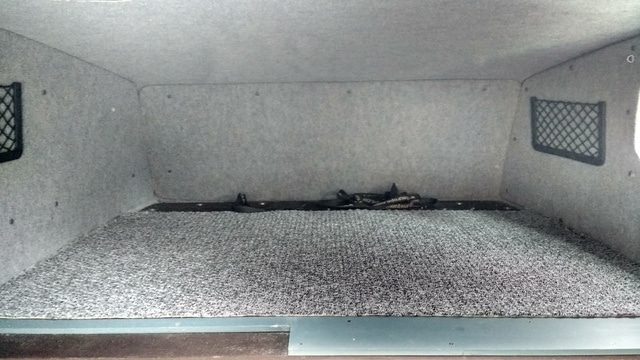 We then set off for a trial weekend to Lake Semerwater in the Yorkshire Dales. The leisure batteries are pretty much shot, but a couple of hours driving there provided enough charge to run the fridge all weekend although I did turn it off overnight to play it safe. Despite it being a cold miserable weekend, we had a great time! I had wondered if we'd be cramped but there was enough space to be comfortable. Half hour of running the Eberspacher D3 heater of an evening was enough to keep us toasty all night. This also seemed to use very little diesel. The fact it's fitted with a diesel heater is a big plus in my eyes as it means the gas will be used strictly for cooking helping to prolong usage. The only thing we found was a pain was the small water tank, I reckon it must only be about 15L. Not a problem if on a campsite but I'm intending to do as much wild camping as possible. I've got plenty of empty 5L water bottles so I think next time I'll fill a few of those up and they can sit in the side of the truck until needed. I also think I'll remove the slide out single bed from the overcab area as the double is more than sufficient and it'll help save weight.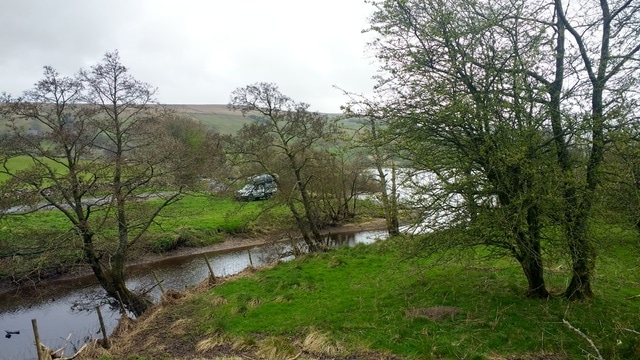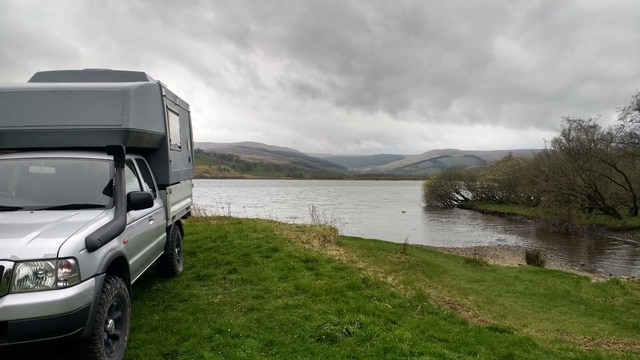 Things to do:
Replace leisure batteries
- before I do this I want to check over all the wiring from the solar panel. No point fitting new batteries to find out they're not being topped up.
Fix sink mechanism
- The strut that allows the sink to fold up is broken. It looks like a Seitz window mechanism, so it shouldn't be too hard to pick one up.
Look at USB charging points
- the current ones work fine however each one has an annoying blue LED light that's constantly on. Rather than just tape over them, I'd like to either replace them with ones that don't have the light, or look at isolating them so I can turn them off properly.
They're the essentials for now. The trucks MOT is due in July so I'll be saving for any work that needs doing then. Once that's out the way I can look at other modifications / improvements.
Other things I'd like to do are fit a bike rack - not sure if possible? I'm also thinking about wrapping it in a camouflage style wrap. I don't mind the current grey but it could do with tidying up a little. I also want to fit another solar panel, or at least a higher rated one to replace the one that's currently there so I don't have to worry about power.
All in all, I think a demountable was definitely the right way forward. Looking forward to many trips away. Will continue to update as and when I do bits to it