Floor going down. It's about 10mm engineered oak in 6inch planks with a nice tongue and groove. It fits similarly to laminate flooring, but isn't made from mdf and won't poison us by off-gassing formaldehyde and cyanide as we sleep. This was a clearance lot for cash from a big flooring store in Glasgow. I haggled a bit and got it for less than the asking price.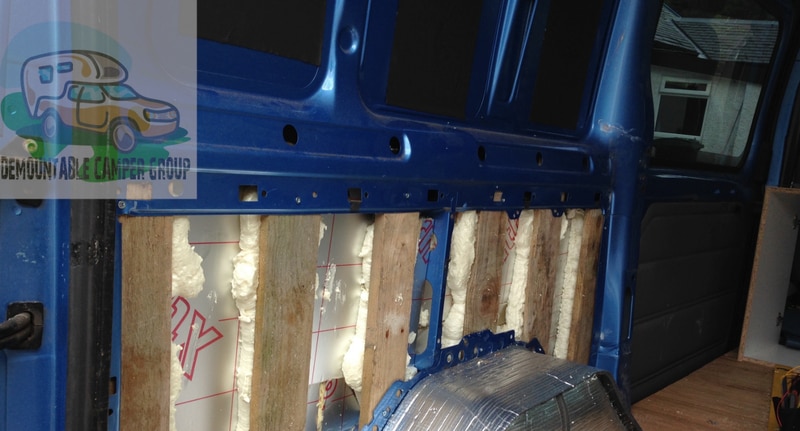 I stuffed the side wall pockets with Kingspan and fixed a wide batten at intervals to provide fixings for the wall covering and hard points for fitting furnitures etc I used expanding foam to lock it all together and screws to hold the battens to the internal metalwork.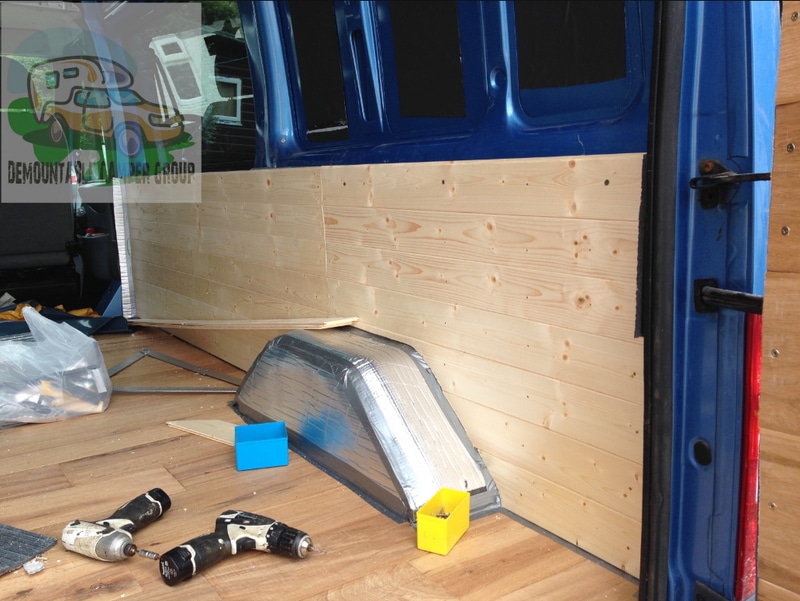 The lower wall section now has v lining as per.