zildjian wrote:Have you pre-wired the sides and other roof panels for lighting Keith
I've decided that I'd prefer to run the wiring inside and behind the furnitures. The only bit I'm going to conceal is the live feed from the vehicle auxiliary battery to the b2b charging unit. That's because it has to go across the entry point. I might put it up the b-pillar and along the ceiling join then down into the battery compartment at the c-pillar. If I'd planned it better I would have put this one wire in before I started, but hey-ho.
The kitchen light will suffice for cabin lighting, one over each bed, and possibly one over the drivers side window to light the sink. Oh, and one in the loo, probably better not to rely on Braille for that. I'll run a bus round and feed all the lights off that with their own built-in switches. I might do two circuits, left and right side on separate fuses. Then there's circuits for the fridge, the telly, the amplified aerial, the water pump.
I've got a ten-way fuse panel and distribution unit so that should be plenty. LOL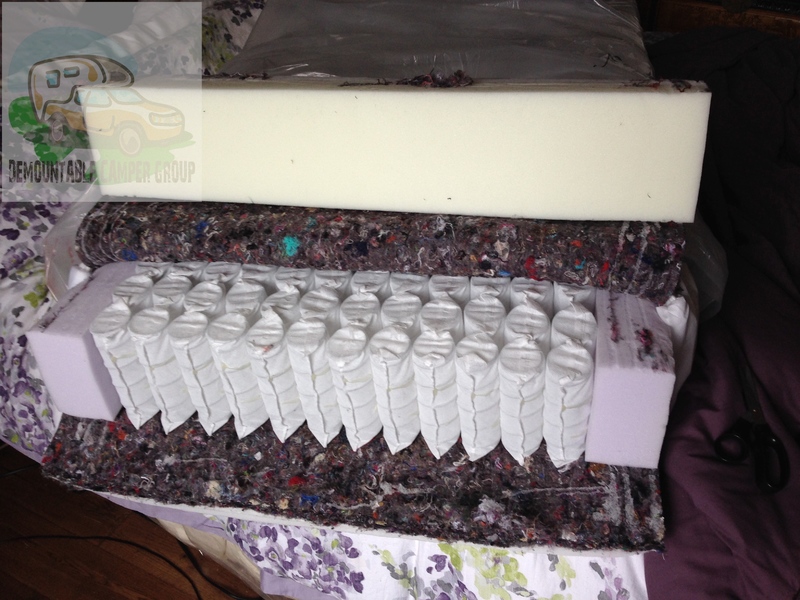 This is a dissection of the end of one of our mattresses. It wasn't expensive so I thought it was going to be a foam slab. Oh dear, how wrong. It's made of pocket springs with a foam bumper around the edges.