I've been plodding on slowly with Suntrekker. The tasks completed are as follows:
1. Completed the panels above the windows with the rails and have now carpeted these.
2. Removed the carpet from the Luton roof ( I had planned to keep this but it was a horrible colour) and added battening and bubble wrap insulation between the battens.
3. Added a layer of army roll matt insulation on the entire roof including the Luton.
4. Added a 4mm birch ply roof panel to the main body which has been treated with Osmo Poly X oil, I've also made a panel for the Luton roof.
5. The original electrics in the Suntrekker are a bit old fashioned but work, so I've added my own circuit panel to run in parallel. I've made a control panel from plywood coated with perspex which runs across the front of the Luton but follows the original angle of the roof. This contains a circuit breaker panel, volt meter, USB power sockets, 12 v fag lighter socket a Kenwood mechless head unit and 2 5.25 coaxial speakers. This was really so I have access to these items without getting up from bed.
I plan to add extra lighting and power a TV / Compressor coolbox.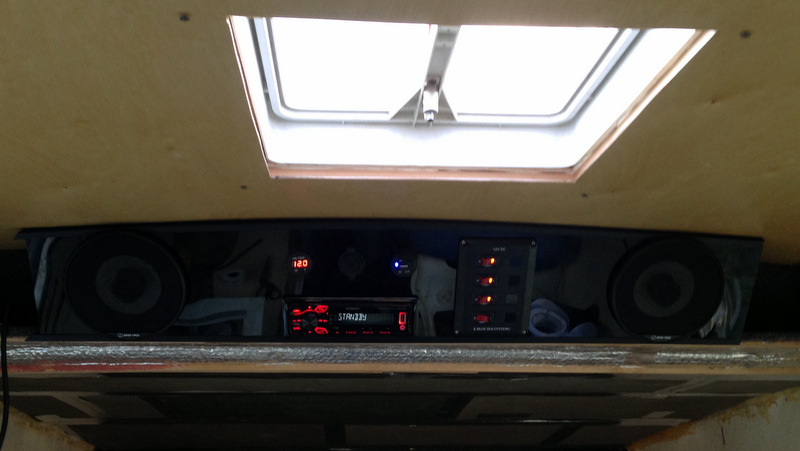 6. I've removed the plastic panel from the door and replaced this with chequer plate which I plan to powder coat black. The bulging plastic panel is now on the inside of the door so the door is still double glazed but its a bit more private inside.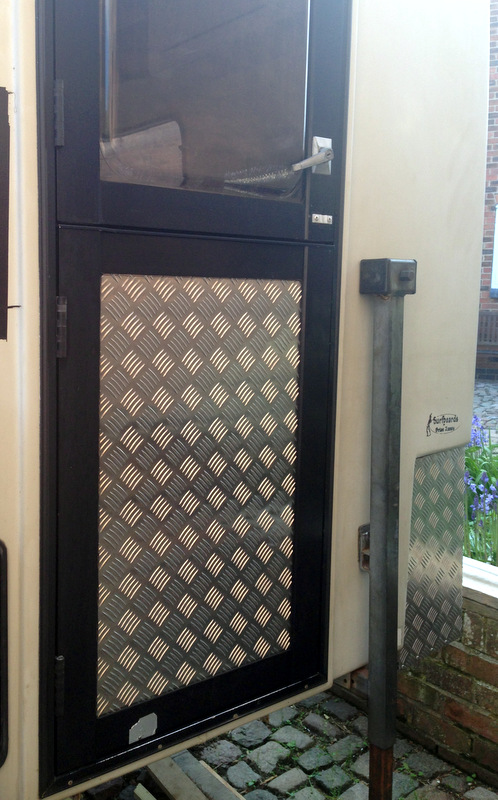 Hopefully I will get the main side panels carpetted and back in tomorrow.