We're onto our second Eagle cover now. Over time the catches (only aluminium) that lock down the rear end of the cover got increasingly worn, then started to crack, and eventually lost chunks and failed to work - that was over about seven or eight years though and with frequent use. I still reckon they're a good buy - in both quality and value.
We tried leaving it in place, rolled up, with the pop-top but found on a long trip (2500 mls round trip) that there was enough movement to cause slight surface damage to the camper. Those hard rubber 'buffer' blocks are about 6cms thick but that wasn't enough to prevent it. That was why I fixed this ali plate to the front ...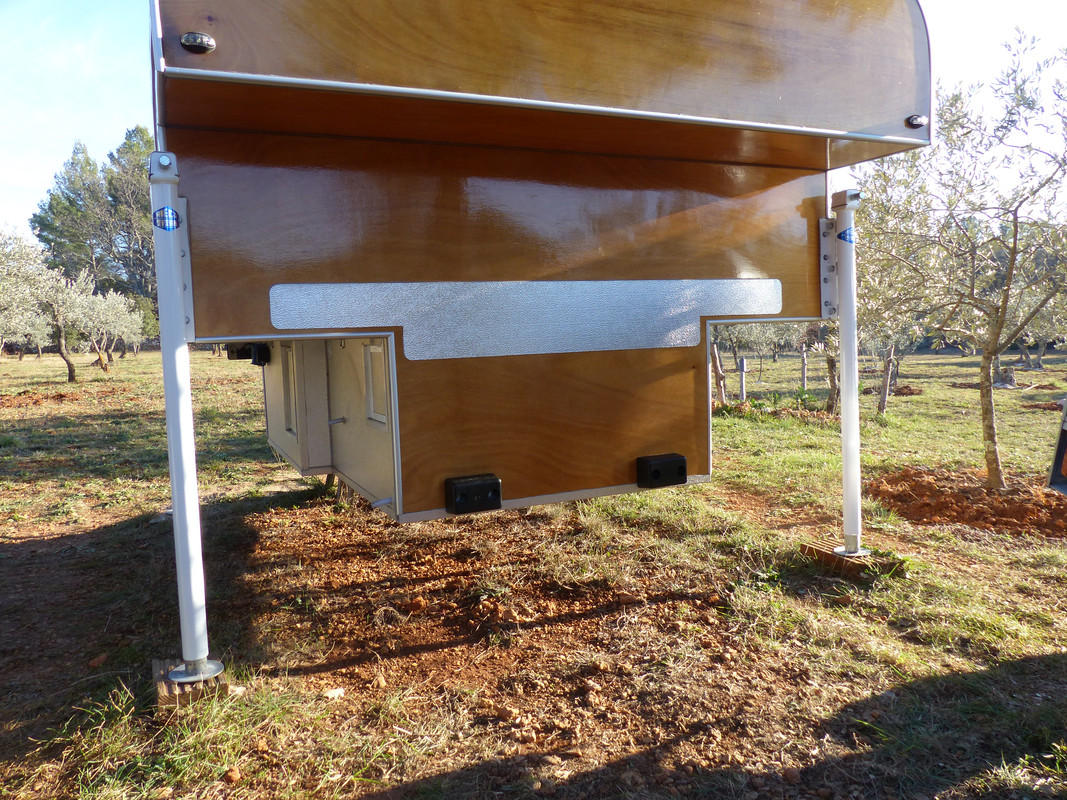 I remove the whole cover, including the side rails, when we carry the Rhino - partly to prevent that damage but mostly to make sure the camper can go as far forward, and as low down as possible.